3601 Sagamore Parkway North
Suite EII
Lafayette, IN 47904-5041
United States
CATEGORIES & HEADINGSdetails >>
Specialists in solutions for mailers of all sizes, Engineering Innovation, resolves the challenges of mail management for letters, flats and parcels. The product line quickly integrates into mailing/shipping production environments.

Best known as creator of the EZ-Flats Manifesting System, EII enhanced its product line to include parcel solutions. Select simple OCR assist, with EZ- WorkDesk or the fully automated, EZ-Parcels. Both are cost-effective solutions for IMpb.

EII s innovative systems generate additional revenue opportunities, while offering variety of options for small and large facilities. Mailers and shippers find EII s commitment to quality results in significant postal and labor savings.

Vendor Showcase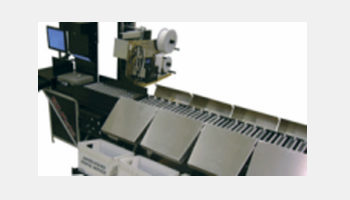 EZ-Flats Premium offers a solution for obtaining automation postage discounts from the USPS. EZ-Flats Premium encompasses a fully-automated labeling process, a conveyor system, and Dynamic Sort™. After the mail piece address is read by the OCR the label applicator applies a label and the mail piece is moved on an automatic conveyor to the automated machine bins. This solution allows the operator to sort, manifest, and bill all from one convenient location. read more