2322 N. Batavia St.
Orange, CA 92808
United States
Company Established In
1986
PRODUCTS & BRANDS details >>
CATEGORIES & HEADINGSdetails >>
ADI is a member of a network of factory trained technicians that work as a team to obtain and refurbish quality products. If you wish to avoid committing to a long term lease and are looking for paper folders, inserters, collators or mailing machines, give us a call and we will deliver the best return for your dollar investment.

"Top Provider of Refurbished Folder Inserters in the U.S. and Canada "Delivery Installation Available on all Models"

Refurbished Paper Folder/Inserters Pitney, Neopost, Secap and Hasler Folder/Inserters *Save 50%*.

On Site Installation & Service. Refurbishedinserters.com

Please call Wayne for special NPF member pricing!
Vendor Showcase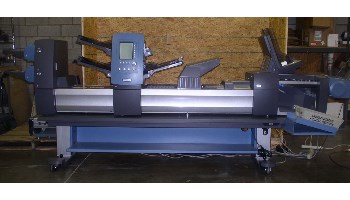 We can custom build your Di950 to fit your specific needs.

ADI Business Machines maintains a large inventory of Pitney Bowes model 950 inserting machines that have been refurbished by Pitney Bowes-certified technicians. We understand that most businesses do not want to commit to a long term lease, which is why we provide these machines at a worldwide discounted cost. We can offer as much as a 50% savings since 1986 over Pitney's list price, and our Di950 units can be configured to meet most – if not all – applications, from basic programs to high security applications.
Technical Specifications
• Throughput: 5,400 per hour
• Monthly capacity: 120,000
• Fold options: C, Z, Half, Double, No Fold
• Integrity options: OMR, 1D, 2D, File Based
• Media sizes:
Minimum: 127 millimeters by 135 millimeters
Maximum: 250 millimeters by 356 millimeters
• Standard sheet feeder capacity: 350 sheets
• Inserter feeder capacity: 350 inserts
• High-capacity sheet feeder capacity
• Letter envelope capacity: 500 envelopes
• Max number of feeders: eight
(four high-capacity sheet feeders + four sheet/insert feeders)
read more